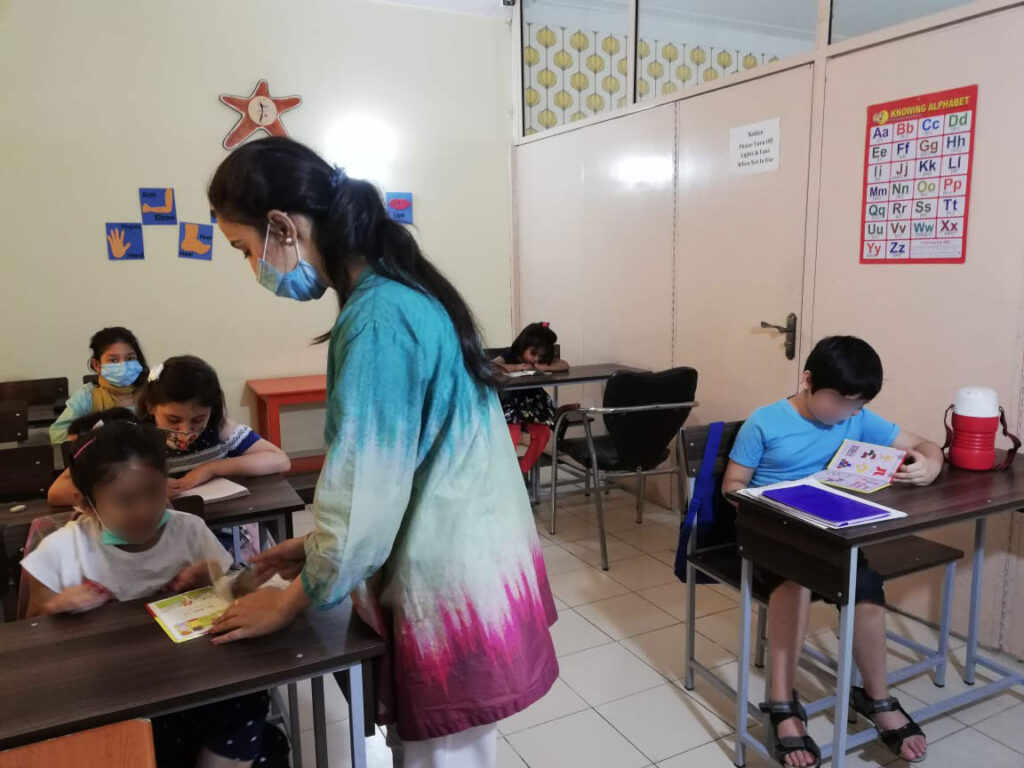 Seedlings is a special classroom in the morning program at Autism Care Centre that caters to children with learning difficulties, including but not limited to, ADHD, ADD, Dyslexia, and Dysgraphia.
Autism Care Centre (ACC) is equipped with therapists, psychologists, speech therapist and occupational therapists who use an eclectic approach, including Applied Behaviour Analysis principles and disciplines that are applied in a classroom setting which result in long-term development in our student's behavioural, social, and academic skills. Over the past 3 years, over 15 of our students have been promoted to mainstream schools where all of them are well adjusted to the new set-up and are progressing further.
Each classroom at ACC is structured according to the needs of its students and the goal of the program is to provide each child with tools that they will need to perform in life. Out of our sic classrooms, we have one exceptional room for our mainstream. This classroom, Seedlings, is especially designed for children with different learning difficulties which cause problems in spellings, vocabulary, letter reversals, mirror writing, handwriting, creative writing, and other language related problems.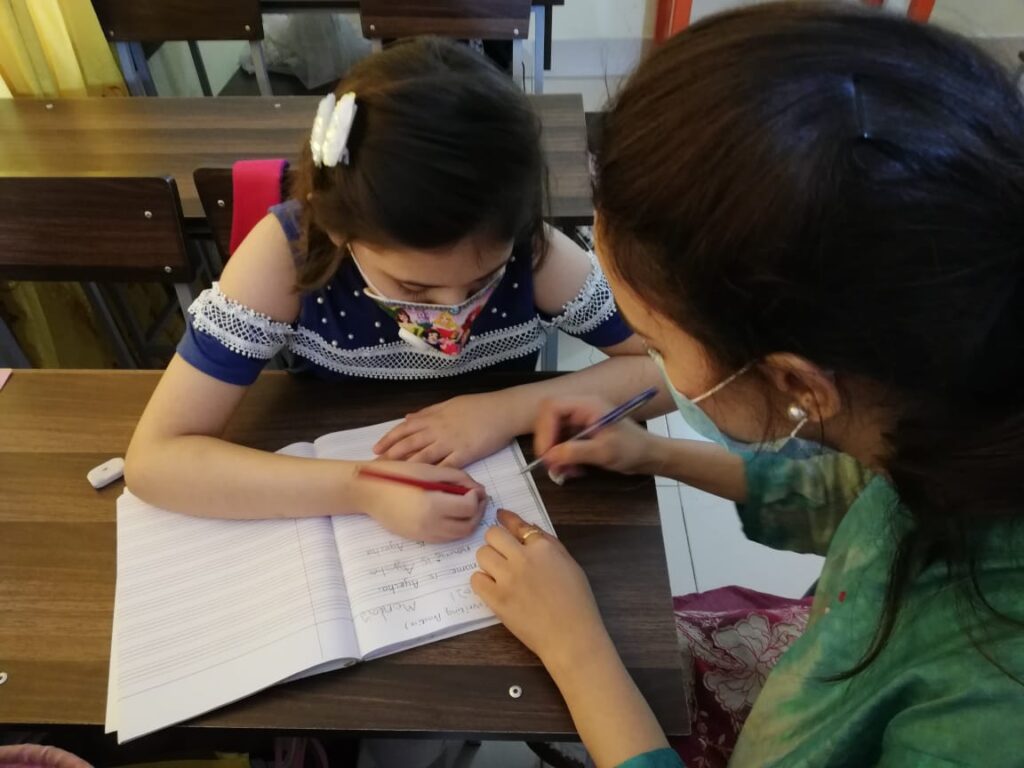 Most problems can be prevented with early intervention and early training. Young children in kindergarten and first grade should learn to form letters correctly using a multisensory writing program. Children who are weak in these skills are often not admitted in mainstream schools.
The aim of Seedlings classroom is to prepare children with learning difficulties for mainstream education. Professionals at Impact use the Orton – Gillingham approach among other interventions, to treat dyslexia and dysgraphia. The Orton – Gillingham approach is a structured language program that provides focused instruction on multiple aspects of letter formations, and use of language overall with its grammatical issues.
It also pioneered the multisensory approach to teaching reading, which is a common part of effective literacy programs. This means that instructors at Impact use sight, hearing, touch, and movement to help students connect language with letters and words.
The setting of Seedlings classroom is the same as that of mainstream schools, to make sure that our students do not have trouble adjusting to a new environment when they pass on. A structured routine is followed, each student is given individual attention while fulfilling all goals of their Individualised Educational Plan. All aspects of academics are covered based on the student's individual skills and age milestone requirement; English, Urdu, Mathematics, Science, Social studies, Islamiat, and other subjects are taught, following a weekly timetable which ensures that development of skills and learning is consistent across all subjects. Alongside academics, students also have weekly speech and occupational therapy sessions, based on individual needs.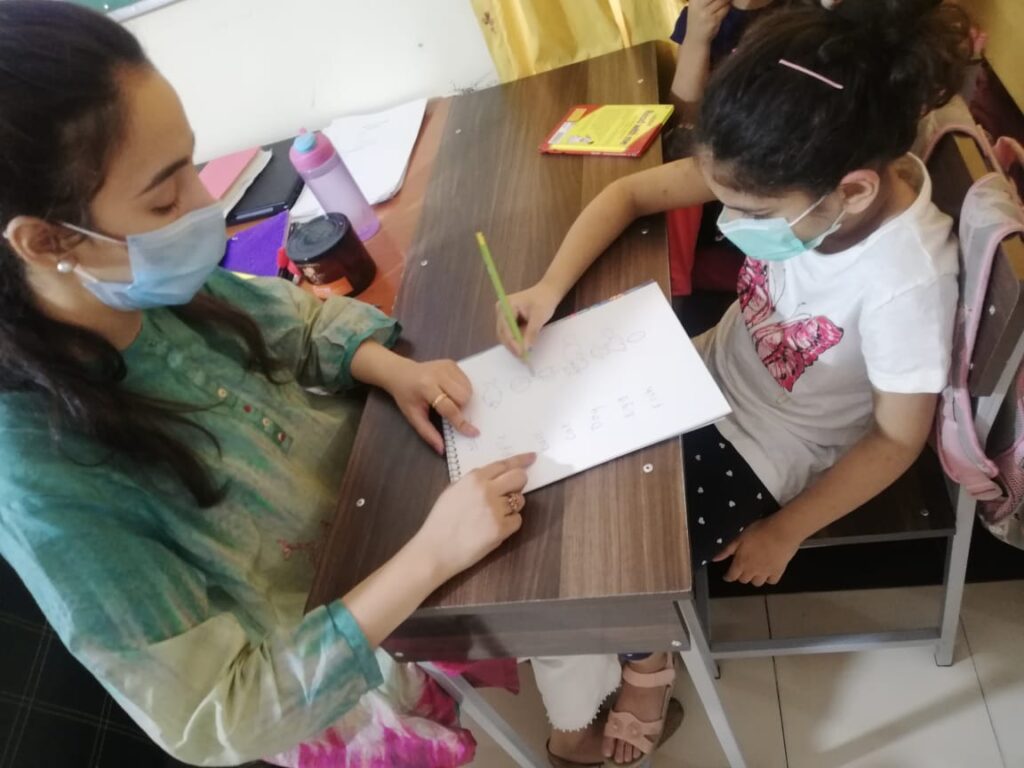 Seedlings classroom is fully equipped with the latest academic resources, props, and experienced teachers who are highly knowledgeable in all learning difficulties and are capable of adapting to the needs of their students. We pride ourselves in providing quality and individualized education to all our students; we mark our student's progress weekly and keep the parents updated about their student's development. Seedlings is a one-of-a-kind classroom setting, which caters to students with different learning abilities and teaches them the skills they need to go into mainstream education and lead their independent lives.