Whoever is happy will make others happy too. (Anne Frank)

It is no doubt the best thing to allow staff to network with each other and make them feel happy being committed to the team's success. Impact arranges events from time to time to make staff happy and prosperous. Staff does not want to think of themselves as a cog in a machine. However, if employees have no personal enjoyment in what they do, that is exactly how they will feel. So, employees' mental health can never be compromised, especially in such institutes. Working with special children is demanding in term of effort, and therapists must break from the regular working patterns. Happy Events can be the best way to vent the stress and make staff fresh and light-hearted to perform again with the utmost potential. There are many advantages of arranging such lively events for the employees:
Money is not the only thing that motivates employees. It's about making them happy
(Barbara Corcoran)
t is somehow rewarding because money is not everything for hard work. Employees are no doubt the essence of any company's success. Even the smallest get-together and staff celebration show the people how much we value their dedication and hard work. Rewarding staff boosts productivity and fosters a positive work environment, among other things.
Get-To-gathers Build Relationship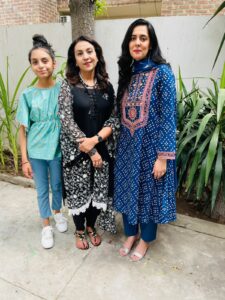 Company events help everyone who attends the events to form connections and relationships with others. This allows the staff to become more like-minded in their pursuit of corporate objectives. In the virtual world, these face-to-face relationships are crucial, and they may help strengthen the desire to work for the organization. Employees can network with one another during company-wide events. When it comes to building meaningful relationships, putting a face with a name is tremendously helpful.
Promotes Creativity and Learning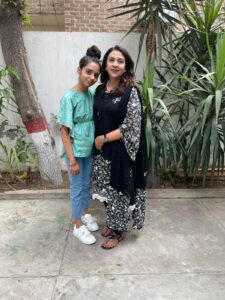 People that are part of a successful team are more likely to learn from one another and build on one another's strengths. IMPACT provides different perspectives and ideas. It blends personal experiences with fresh, inventive concepts, making work more enjoyable and efficient. That is why such events should be held from time to time.
Gatherings Provide a Chance for Open Communication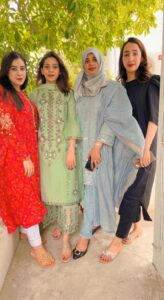 People are more likely to express their thoughts, opinions, and feelings during these healthy events. It can help create more collaboration if employees feel comfortable asking for support or suggesting improvements that will benefit the work. IMPACT team members in need of assistance can talk to one another to develop solutions to their concerns.
Events Help in Team-Building
Building personal ties among coworkers can assist boost morale, which can have a favorable impact on productivity. Because it promotes shared team experiences, hosting activities is an effective technique for developing bonds among coworkers. Team members may be able to relate to one another more closely due to their shared experiences, making it easier to collaborate and communicate.
A happy employee is more productive, more energetic, and more creative. (Sheikh
Muhammad Bin Rashid Al Makhtum)