A parent support group is usually a group of parents who got together to create a mutual space where other parents and specialists with similar experiences and expertise come and discuss the problems. Impact often schedules group sessions where parents meet and discuss their particular worries and thoughts, breakthroughs, hopes, and disappointments and gain more knowledge on coping mechanisms. Professionals will give everyday life tips that are often life-saving for their special children. We understand parents' difficulties, emotions, and efforts they are making daily. Autism Care Center will provide a non-judgmental and friendly environment to vent parents' feelings and experiences.
"At the end of the day, the most overwhelming key to a child's success is the positive involvement of parents." Jane D Haul
We will Build a Strong Support Network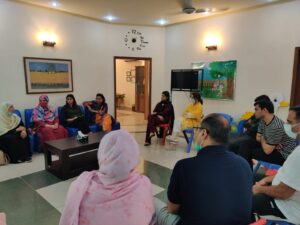 The professional will give the best advice to parents of special children. Parents discuss the coping strategies that work for them. They also share their strategies for fostering healthy communication with their kids. And what works for one parent may or may not work for the other. As a result, they can avoid several mistakes. Parents will get appropriate feedback from the Specialist on whether they're reacting appropriately to specific issues or behaviors. 
"Together, we may give our children the roots to grow and the wings to fly."
Parents will realize that they are not alone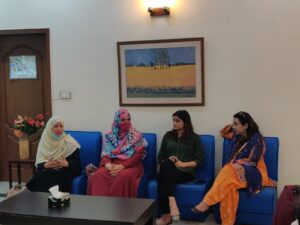 Being the parent of a special needs child can never be an easy task. We understand this and appreciate the efforts they are putting in daily for the betterment of their kids. The support group helps them to meet other parents who have children in similar situations to them. Some parents are likely to have had comparable experiences. It will create a healthy supporting network. Parents can experience a wide range of emotions and feelings, from despair to rage to hopelessness. They are not alone in this, but the good news is that being a part of this support group allows them to hear about how others have dealt with similar thoughts and attempt different coping methods to help them overcome their specific feelings.
The Specialist will Guide about the Best Coping Skills

Only a professional in a specific field can suggest and tell the exact solution to the problem. A specialist's advice is doubtlessly the best way to cope with any problem. So, when people share the problems that they are having while dealing with their kids, our Specialist will resolve all the queries and tell the best therapy for the specific need. There are many things in life over which we have no control, but we always have control over what we do next. For this purpose, we always encourage parents to join the group. It can help them take the proper steps, decide the best working pattern, and work through their situation as effectively as possible.
"Self-care is how you take your power back."
This Group Will Help People Regain Their Strength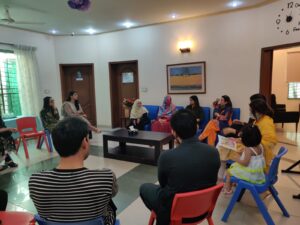 No matter where you are on your path, being a part of this support group gives you strength. Guardians receive strength from individuals who share their achievements when they start dealing with their kids. People can draw strength from our professionals who can help them at every step. One of the best aspects of such a support group is that parents always have a welcoming place to remind them how far they have gone and still have to go.
"Just because no one else can heal or do your inner work doesn't mean you need to do it alone." Lisa Olivra