Kids Eid Activity Post (Both Branches)
"Art encourages children to think, developing skills and confidence as they go." Marry-Ann J. Kohl
A child's creativity can be stimulated through various arts and crafts activities. So, we constantly engage our children in artistic activities to enhance their inner skills. We know that the holy event Eid ul Adha is coming. It is one of the important celebrations in Islam. The Muslim community celebrates this event with devotion and prayers. So, at IMPACT, we encourage our children to make cute and heart-warming cards to show their enthusiasm for this special day.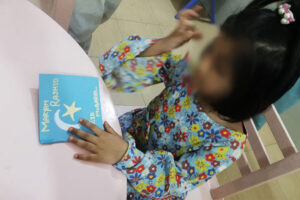 Such Activities Help Kids to Connect with Special Events
Arts & crafts projects require tenacity, concentration, and discipline to complete. While also being aware of for what purpose they are making cards. This helps them to understand the concept of Eid. We help kids to create some happy moments while making unique cards. Memorable moments are born from sharing experiences, so we tell kids about the activities they can perform on Eid. Children feel motivated to celebrate the event when they get the information about it. Sharing laughter and smiles are what children enjoy while making unique Eid cards!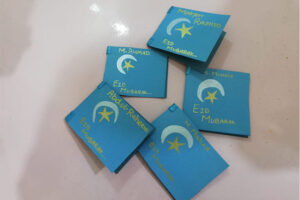 Children can Learn Self-Expression
As on this special event of Eid kids make cards. This art and crafts activity is a great way to express creativity. Children can freely express themselves via art, sometimes without even realizing it! They can reflect their emotions through art. So, formal events best uplift their interests while connecting with the real world. Many kids draw animals to reflect their concept of slaughtering at this event. Additionally, it has been demonstrated that engaging in this activity is good for mental health and wellbeing.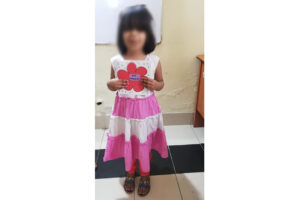 "Turing the imagination and creativity into something Useful is the best thing anyone can do."
Imagination and creativity go hand in hand! Kids enjoyed the activity a lot and showed great interest. Everyone expressed their feeling in a different form of art on a card. Therapists help them use the material carefully to protect them from harm. This Eid activity was healthy for the children.