Psychological counseling aims to support individuals who seek assistance in addressing barriers to general well-being. Thinking habits, mental, and emotional disorders are examples of roadblocks that can lead to psychological and physical illness.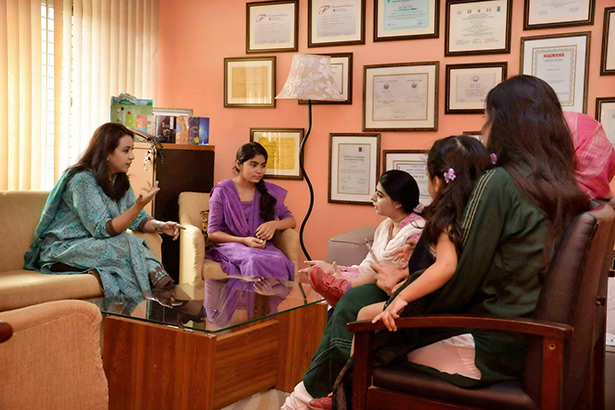 Who can benefit from Counseling?
People suffering from anxiety or depression, experiencing adjustment issues, family disputes, personality disorders, or day-to-day issues with their personal or professional lives will all benefit from this assistance. When family or friends are unable to assist, one requires this assistance; where they can be heard and understood in a nonjudgmental manner, and unconditional regard for whatever their concerns are. Psychological professionals are experts in the art of listening and can assist individuals in discussing their thoughts, making sense of difficult problems, and seeking a more meaningful way of life.
IMPACT works for both adults and children who are dealing with issues such as bullying, shyness, and hyperactivity.
What kinds of problems can it help?
Psychological counseling can help with a wide variety of individual problems. Psychological counselors are trained in modern psychological approaches to assist you in managing fears, panic, and anxieties, as well as depression and other kinds of sadness.
Psychological counselling is particularly effective in assisting you with the following issues:
Deal with stress, anxiety and other day to day pressures
Handle crises in relationships
Cope with continuing family problems
Help with decision making
Personality problems
Break through depression and sadness
Manage teenage issues; break-ups, emotional attachments, self-image and self-esteem etc
Confidence building and personality grooming
Bullying and harassment in school and at work
Attention deficit hyperactivity disorder ADHD
Performance anxiety
As regards IMPACT's ethics, we assure strict confidentiality of all clients and their issues. All therapy and counseling sessions are conducted by trained Clinical Psychologists.
In terms of IMPACT's ethics, all clients and their problems are handled with absolute confidentiality. Clinical Psychologists are in charge of both therapy and counselling sessions.